NEWS
‣
MAKING HUMAN RIGHTS A GLOBAL REALITY
INDIAN ACTRESS SHEENA CHOHAN CROSSES BOUNDARIES TO TEACH HUMAN RIGHTS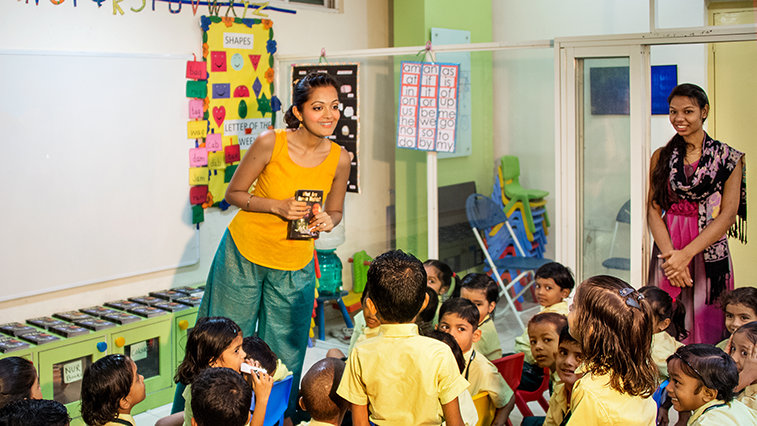 Sheena Chohan is not just a pretty face. As the Ambassador for Youth for Human Rights South Asia, she is changing the lives of millions.
Actress Sheena Chohan's interest in human rights started early. Growing up in India, she saw that despite it being a "spiritual country," it also had discrimination issues. "One of the main issues in India is women being constantly discriminated against and not being treated equally," Chohan says. This includes the 29 percent of Indian women who suffer from domestic abuse.
After winning the Miss Kolkata beauty pageant and the "I Am Voice" category of Miss Universe India, Chohan soon had movie roles, commercials and opportunities for modeling. "While I was doing all this, I thought to myself, 'Now is the time I want to do something with my life for a purpose greater than myself,'" Chohan explains. She found that purpose in Youth for Human Rights International (YHRI). "It was an answer to the question that I was looking for which was about inequality of men and women."
Now the Ambassador for YHR South Asia, Chohan created postcards with her picture and put the 30 articles of the Universal Declaration of Human Rights (UDHR) and the YHRI website address on them. When fans asked for autographs, she pulled out a postcard, signed it and handed it over, giving out thousands.
She reached out further to schools and delivered seminars at all levels of education. The change was so marked with the students that school executives soon made YHRI part of the curriculum. Chohan ultimately reached over 7,000 students. This included at Whistling Woods International, one of India's top film schools, where she gave a seminar to 500 students who in turn made films based on a specific article of the UDHR. When Chohan became the host of the Lovello Miss World Bangladesh competition, she encouraged the beauty queens to use their platform to advocate for human rights. Then, as the new presenter for the Bangladesh Premier League (cricket) on the country's number one TV program, she said, "At that moment I thought, 'Okay so I have this platform, how can I take this further to spread the message of human rights?'" In answer to that, she not only spoke of human rights on her show but worked with the local YHR Bangladesh chapter who held petition drives, marches and lectures. Now 49 universities use YHRI materials. Chohan spoke of human rights at every media opportunity, gaining the nickname "Human Rights Girl" and reaching millions in South Asia. Learn more about her work at scientology.tv/SChohan.
---
TAKING ACTION
Make Human Rights Known & Practiced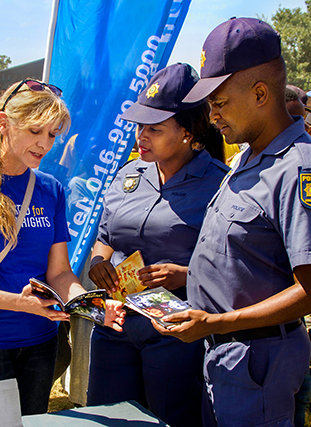 Every year on 18 July we celebrate Mandela Day, a day to not only remember a humanitarian and world leader, but to carry his legacy of human rights advocacy forward in every part of this world.
As Nelson Mandela said, "What counts in life is not the mere fact that we have lived. It is what difference we have made to the lives of others that will determine the significance of the life we lead."
You can make a real difference in the lives of others through seminars, petition drives, art competitions and any other creative means to reach people and educate them about their human rights.
Order the materials you need for these activities at humanrights.com and youthforhumanrights.org. Let us know your plans, and tell us about what you did. Send your story with photos and video.
Working together on this worldwide campaign, we can guarantee human rights are known and respected for all.
---
HOW YOU CAN HELP
Join the international human rights movement by becoming a member of United for Human Rights. UHR assists individuals, educators, organizations and governmental bodies in all parts of the world to raise awareness of the Universal Declaration of Human Rights.